We know just how important reviews are to the success of your business, which is why we are thrilled about the launch of Google Review Boost, a solution designed to get GuildQuality members more Google Reviews.
How it works
We start each customer survey with a Google review request. Leading with this results in an enormous boost in Google reviews without costing you survey responses. Watch the video below to see exactly how seamlessly this works!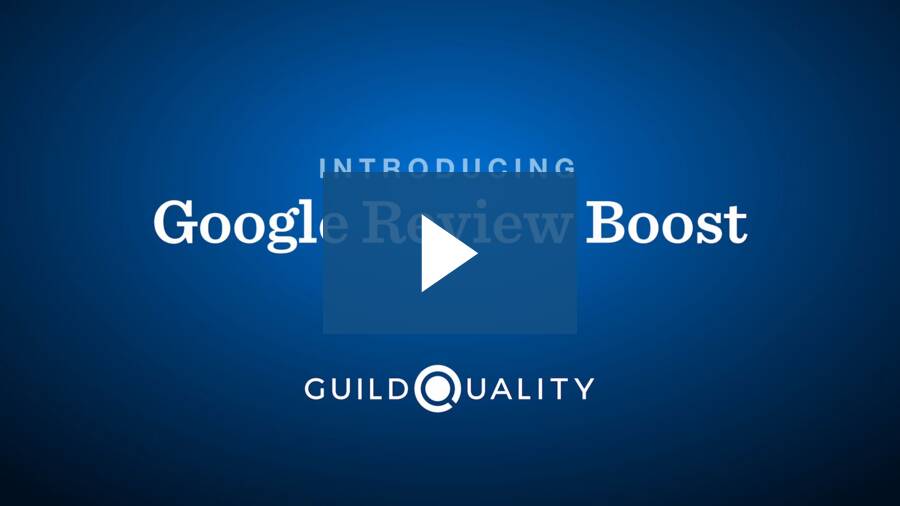 Google Review Tracker
In addition to requesting Google reviews, Google Review Boost includes your very own Google Review Tracker that shows you exactly how many reviews you are gathering, what your average score is both monthly and all-time, and how many reviews you've gathered in the last year, making your GuildQuality dashboard the one-stop shop for managing your Google reviews!
Next Steps
To enable this paid feature, please complete this form. A GuildQuality representative will then send you an agreement based on your current membership plan. If you would prefer more information before signing, simply email support@guildquality.com.